Curriculum Review - MSc. Medical Microbiology
Submitted by mosmasika on Mon, 2016-05-30 15:40
Location / Venue:
Seminar Room, Department of Medical Microbiology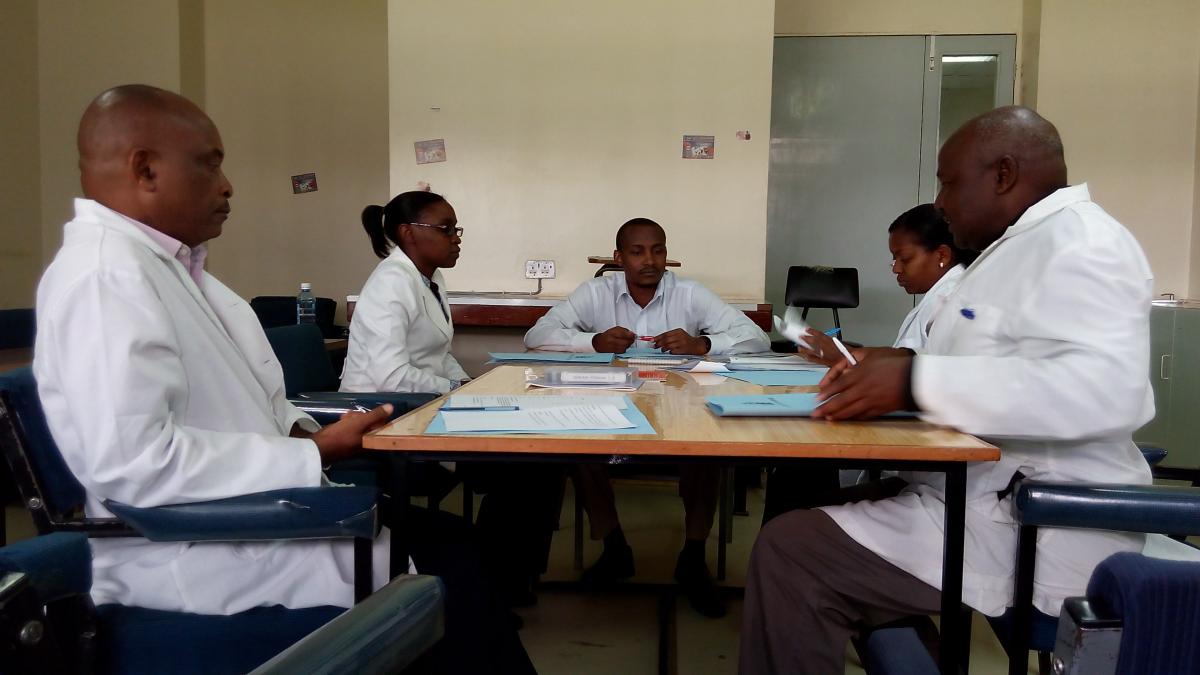 The Department's Curriculum Review Committee deliberation during a review of the syllabus for MSc. Medical Microbiology. From Left to right: Dr. Dufton Mwaengo, Ms. Susan Odera, Dr. Moses Masika, Dr. Anne Maina and Dr. Julius Otido
The Department of Medical Microbiology is revising the curriculum for MSc. Medical Microbiology to keep abreast with current trends and needs in the field. This process involves consultation with various stakeholders within and outside the university.
The revised currculum is expected to be more responsive to student's needs, the demands of the industry and the rigors of research and teaching.
The review process is lead by Dr. Julius Otido, a lecturer in the department of Medical Microbiology.