Anti-bioterrorism Training
The Department of Medical microbiology, National Disaster Management Unit and George Washington University organized a short course on containment of highly infectious pathogens...
A Masters student conducts a study on malaria prevalence and vector abundance in Southern Rwanda
A study on malaria prevalence & vector abundance in Southern Rwanda
Prof. Jaoko in in outreach activity
Latest News in Medical Microbiology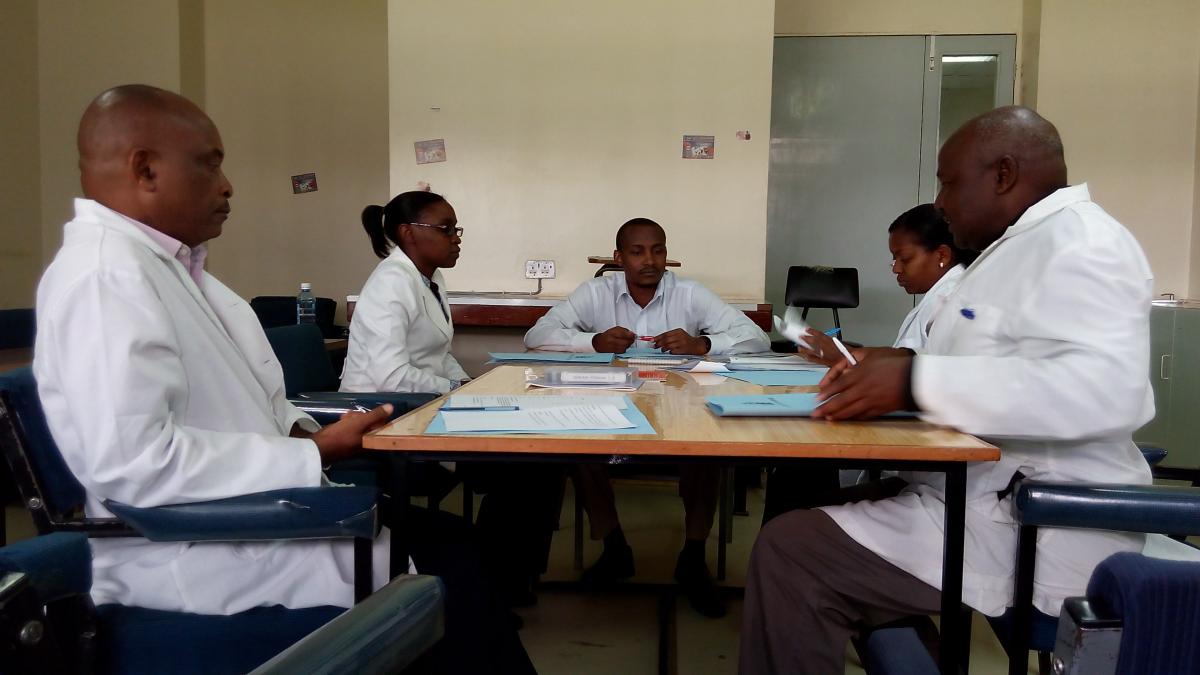 The Department's Curriculum Review Committee deliberation during a review of the syllabus for MSc. Medical Microbiology. From Left to right: Dr. Dufton Mwaengo, Ms. Susan Odera, Dr. Moses Masika, Dr. Anne Maina and Dr. Julius Otido
Location
Seminar Room, Department of Medical Microbiology
Read More....
Dr. Marianne Mureithi recently won an Early Career Investigator Initiated Research Award from the International AIDS Vaccine Initiative (IAVI), her research to characterise biological signatures in early HIV infection to advance HIV vaccine and treatment design.
Location
Seminar Room, Department of Medical Microbiology
Read More....
The STARS project is an initiative of the Association of Commonwealth Universities (ACU) that aims to develop effective support mechanisms and professional development training to early career researchers and academics at African universities. It is intended that ACU will be able to offer a robust, high quality series of online training to universities across the developing world. The training content will be published under a creative commons license so that universities can adapt and embed the material within their own professional development offerings.


Location
College of Health Sciences Library-Resource Center
Read More....